Admissions Process
Updated on 30/09/2021
Medically reviewed by
Dr Alexander Lapa (Psychiatrist)
In order to achieve this, the initial admission to rehab process must be completed. This includes a preliminary assessment, helping to gauge the severity of your drug or alcohol addiction, along with your current physical and mental health condition [1]. A pre-admission to rehab will also include selecting the right treatment centre to reflect your personal needs, which can be an overwhelming process to complete alone.
Get In Touch
Are you suffering from Drug or Alcohol Addiction and need help? Addiction Advocates are leading UK based experts in Drug and Alcohol Addiction and Rehabilitation Treatment. Find out how we can help by getting in touch with our friendly team today.
The steps of admission to rehab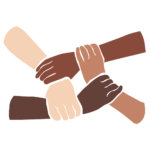 As the admission process can feel as daunting as it is, here at Addiction Advocates, we can help you through our services. Continue to use this site, or feel free to contact our team today for more information on the admission to rehab steps, along with our approach to finding the most effective treatment plan.
As rehab is a new experience for a large proportion of individuals, here at Addiction Advocates, we appreciate how intimidating this different and unknowing experience can feel. Although visiting a rehab facility offers positive recovery steps, it is understandable that anxieties are present.
For rehab to be a success, clients must prepare themselves, both physically and mentally. With this in mind, if you're hoping to visit a rehab facility, we recommend familiarising yourself with the admission to rehab process, along with what to expect once a treatment plan commences. Please see our breakdown below, or feel free to reach out to our team with your concerns or questions about rehab.
Step 1 – Telephone assessment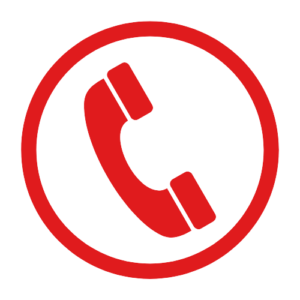 Once you reach out for our support, an initial assessment will be required, kickstarting the pre-admission process. This step is very important, helping our team of addiction specialists understand your substance abuse, health history and mindset greater. This will be completed through a phone call, at your own convenience.
As soon as this assessment has been completed, recommendations for suitable rehab centres and treatment plans will be made, with long-term recovery as the end goal. Although selecting a rehab clinic is in your hands, commonly with the help of family members, our expert team will be available to share effective treatment options which meet your personal needs. Please remember that requirements and experiences with substance abuse do differ for all, resulting in varying rehab recommendations.
As this can be an overwhelming decision to make, please keep in mind that our specialists are available 24 hours a day to answer any questions or concerns you may have around the admission to rehab steps.
Step 2 – Selecting the right rehab facility
When a selection has been made, ensuring that the correct alcohol or drug rehab facility has been chosen, the admissions process will progress, surrounding timeframes.
Depending on your selected rehab centre, admission dates can fluctuate. For some individuals, the admission to rehab can be quick, soon resulting in addiction treatment. However, in highly populated treatment centres, delays can be present.
This is a factor to take into consideration when selecting a rehab clinic, as timing is vital to ensure that mental health state and the desire to recover are maintained.
Step 3 – Placing reservations
As rehab clinics are now becoming populated, mainly down to the rise of substance abuse and mental health conditions, it is vital that reservations are placed as soon as you've selected your ideal treatment centre.
This pre-admissions process to rehab can be completed with our help. Yet, it is your responsibility to select a date in which you're happy with, along with paying a deposit. Once this deposit has been paid, your space at rehab will be secured, ready to begin your personalised rehab programme.
Here at Addiction Advocates, we are here to help you through our referral services, ensuring that all of your selections match your requirements, gauged earlier on in the admission to rehab process. Likewise, we will continue to recommend the most suitable treatment options for your needs, ensuring these can be met through your selected drug or alcohol rehab facility.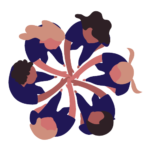 Step 4 – Beginning your rehab programme
As your admission to rehab date approaches, your personal treatment plan will soon begin. However, all arrangements should firstly be made with your selected rehab facility to promote convenience and comfort, including transport. This is very important to ensure that you feel ready and content to progress through your recovery journey while residing at a rehab centre.
Step 5 – Doctors assessment
Before your treatment plan can begin, a vital step of the admission to rehab process is a doctor's assessment. Here is where accurate assessments of your current health will be made, ensuring that you're fit to progress through rehab.
Likewise, this assessment will secure the effectiveness and safety of selected treatment options, ensuring that your treatment plan is sustainable, and recovery driven. Both physical and psychiatric assessments will be required to understand the impact that your drug or alcohol addiction has had on your health, along with your capacity to safely complete addiction treatment.
Step 6 – The start of addiction treatment
Once all stages of admission to rehab have been completed successfully, your addiction treatment sessions will commence. The first step will usually include medical detox, helping to prepare the body for a drug or alcohol-free future. In tandem, psychologically driven treatment options will be activated, helping to promote complete recovery opportunities.
From cognitive behavioural therapy and support groups to group therapy and prescription medications, there are a wide range of addiction treatments at hand. However, the most effective and suitable will be recommended for you.
To ensure that these recommendations serve you well through rehab, please be reassured that continuous assessments will be made. This will ensure that rehab is motivating addiction recovery for you.
To begin the admission to the rehab process or to ask any questions regarding the pre-admission steps, feel free to contact our team today. We can kickstart with a telephone assessment, making realistic recommendations for addiction treatment, followed by a handheld referral service.
References
[1] mental health condition - https://www.addictionadvocates.com/mental-health/
What do our previous clients think?
Really enjoyed my time at Asana lodge. Staff are great and most have previous experience of the afflictions that affect all the clients, so they can relate to the situation you are in. I feel ready now to tackle the outside world with all the skills I have learnt.
Thank you to all the staff at asana lodge from management to the cleaners, everyone made me feel so welcome and really went above and beyond to help me in my recovery. highly recommend anyone seeking help with addiction depression and anxiety to go to asana lodge and heal your mind body and soul.
Everyone at Cassiobury court have been very supportive with my recovery and I have learnt a lot over the past 14 days. I am taking away some good tools to help me with my addiction. I look forward to seeing the piers at the aftercare service.
I came to you desperate, feeling so depressed and anxious. I left feeling hopeful and grateful and excited about life. I can't believe the change in just 28 days.
Latest News
If you're suffering with a drug [2] or alcohol addiction [3], you may find that your addictive behaviours cross over
How We Help
Finding the right treatment for your addiction can be difficult this is why we have created a service which takes the stress away which can be a massive relief when dealing with an addiction.
Self Referrals
Suffering with an addiction and being alone can be a horrific scenario for many. Whether you have a drug or alcohol addiction, we're here to help.
Family Referrals
Do you have concerns that a loved one may be affected by substance misuse? Have you spotted any signs and symptoms of a drug and alcohol…
Friend Referrals
Are you worried that a friend's alcohol or drug consumption has become out of control? For many individuals, substance abuse starts unintentionally…